What Uncle Vinnie's Comedy Club Said.
6/3/2020 (Permalink)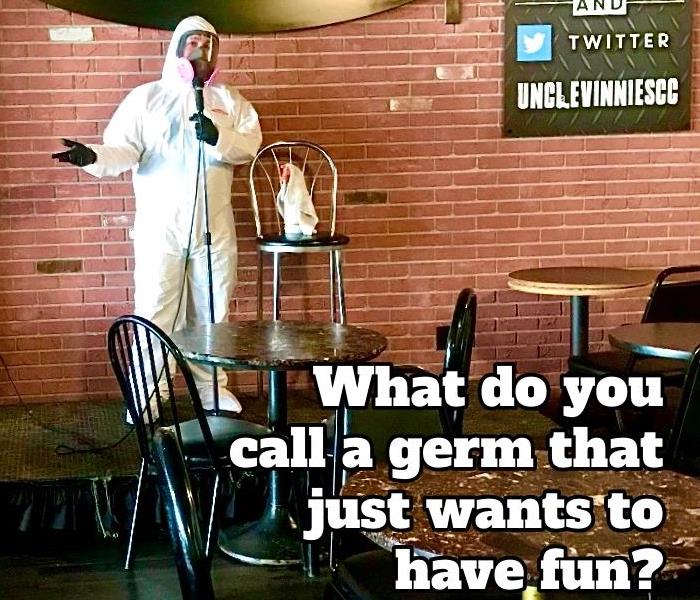 Uncle Vinnie's Comedy Cub experience with SERVPRO of Manahawkin's Certified: SERVPRO Cleaned Program
The owner of the Jersey Shore's most popular comedy club "Uncle Vinnie's," preparing to open contacted us to perform a proactive cleaning. Here's what Dino said.
"We are ready to open!! Thank you, Chris Fyrberg, owner of SERVPRO Manahawkin!! They came in and sanitized from top to bottom so we can have our customers at ease coming in when we are allowed to open! Give them a call to get your business ready!!"
We don't do funny business; just help you get back to business.
SERVPRO of Manahawkin professionals follow CDC guidelines and use EPA-registered disinfectants to ensure businesses are set up to inspire consumer confidence as the economy begins to reopen.
If you would like to have your business Certified: SERVPRO Cleaned, call our experts at 609-549-0379 to schedule your cleaning and get back to business.